In need of assistance, a little kitten walked into a yard and that move changed her life. She met another cat that looked just like her along the road.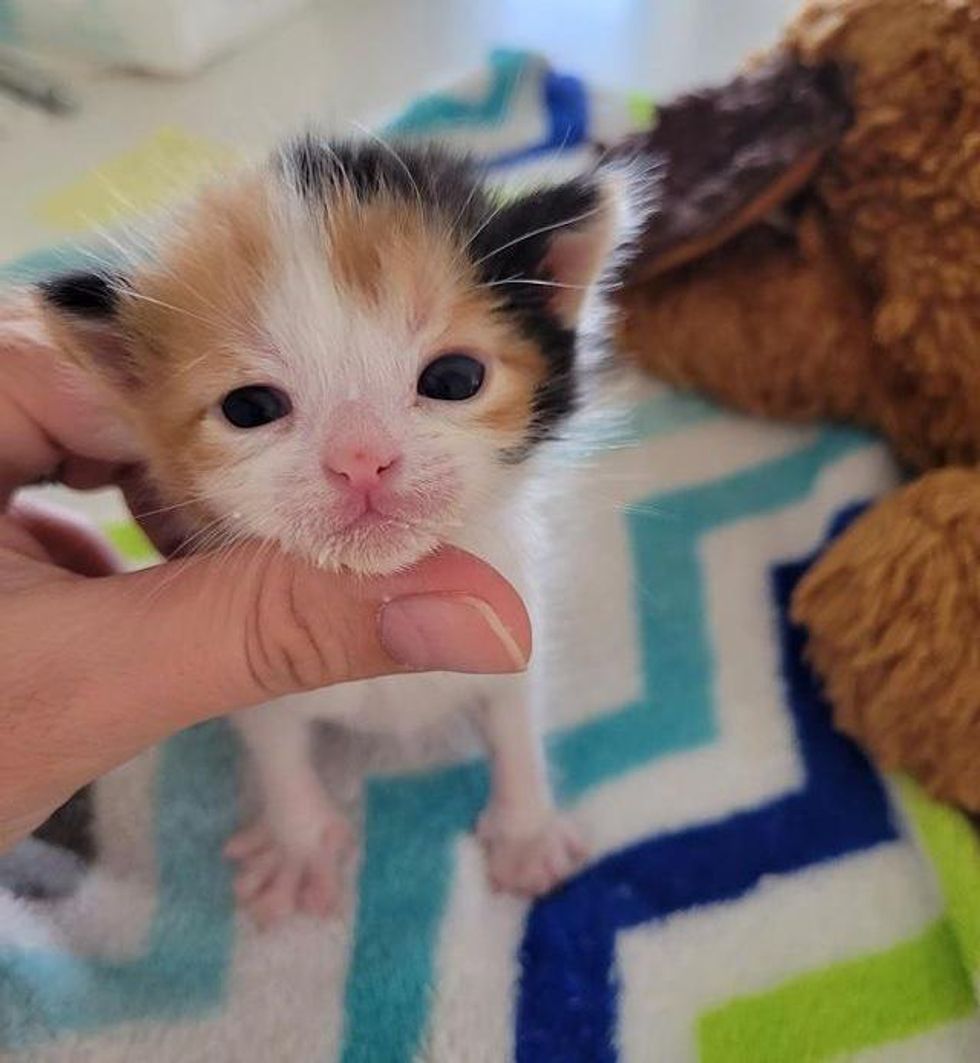 When a Good Samaritan from Florida heard what sounded like a cat whimpering outdoors in their yard last month, he called the authorities. Upon further inspection, they discovered a small 2-week-old calico kitten who was crying out for her mother.
Keeping their fingers crossed that the cat mother would show up, they waited for 24 hours with no success. After hearing the kitten's cries for more than an hour and seeing no trace of its mother, they turned to the rescue community for help.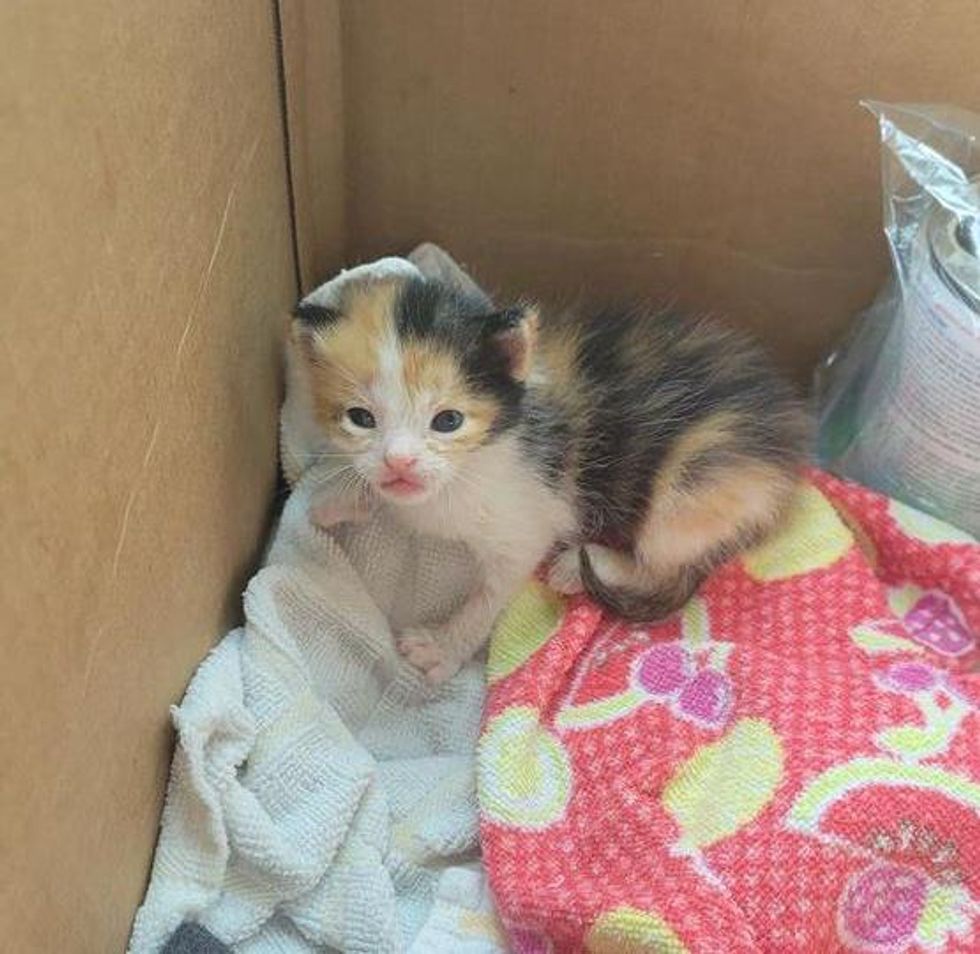 "She was only two weeks old, weighed seven ounces, and was quite vulnerable due to her small size. The first 48 hours were difficult since she was not latching on to the bottle very well, which meant she was not receiving enough milk and was suffering from an upset stomach, which is never a good thing with a little kitten."
They called the calico Sienna and began medicating her right away, as well as providing her with round-the-clock critical care.
When Nadija, a foster caregiver residing in Tampa, Florida, was approached about the calico, she didn't hesitate to accept the responsibility of caring for her. "She was wailing at the top of her lungs because she was so hungry. I really couldn't say no in this situation," Nadija said in an interview.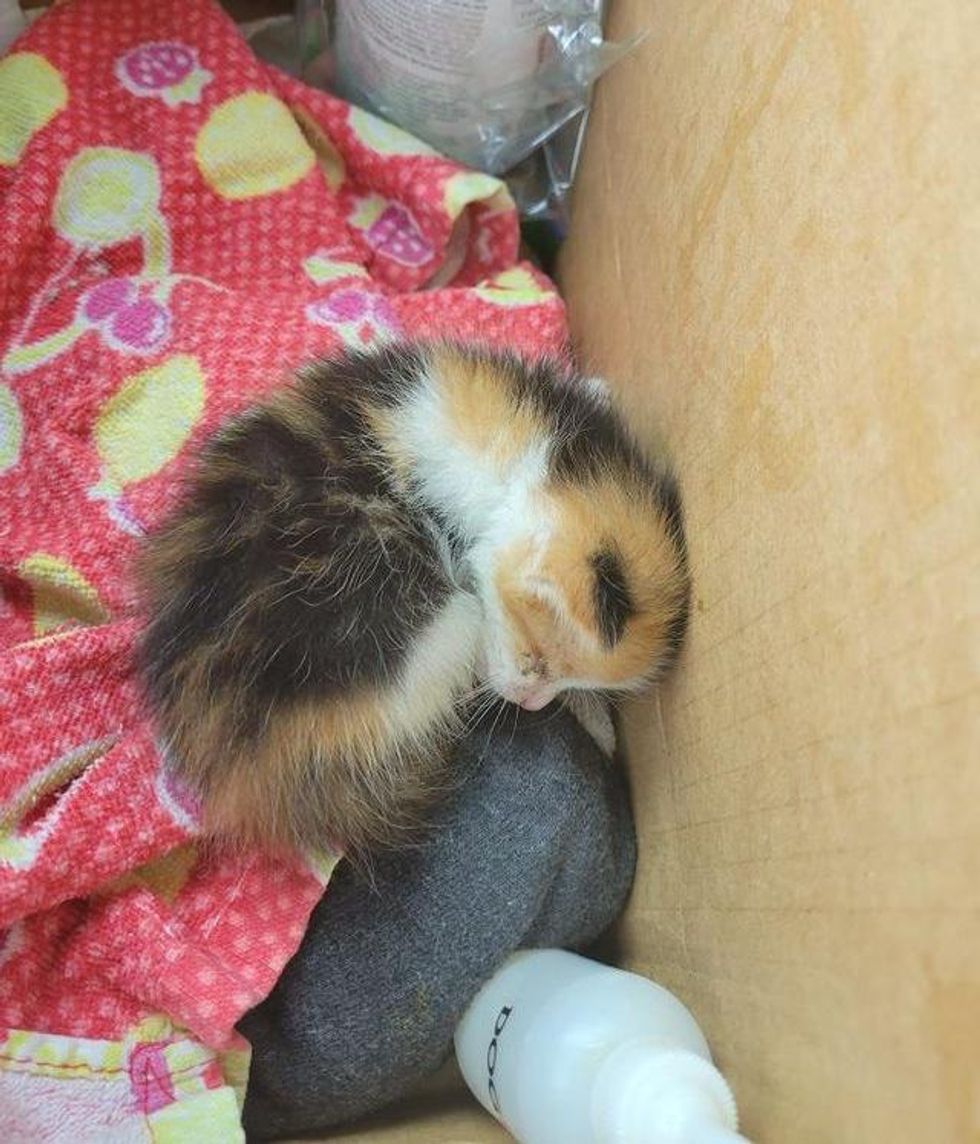 After repeated feedings, supportive care, and a lot of patience, Sienna began to wake up, learned how to drink from a bottle, and began to make significant advances.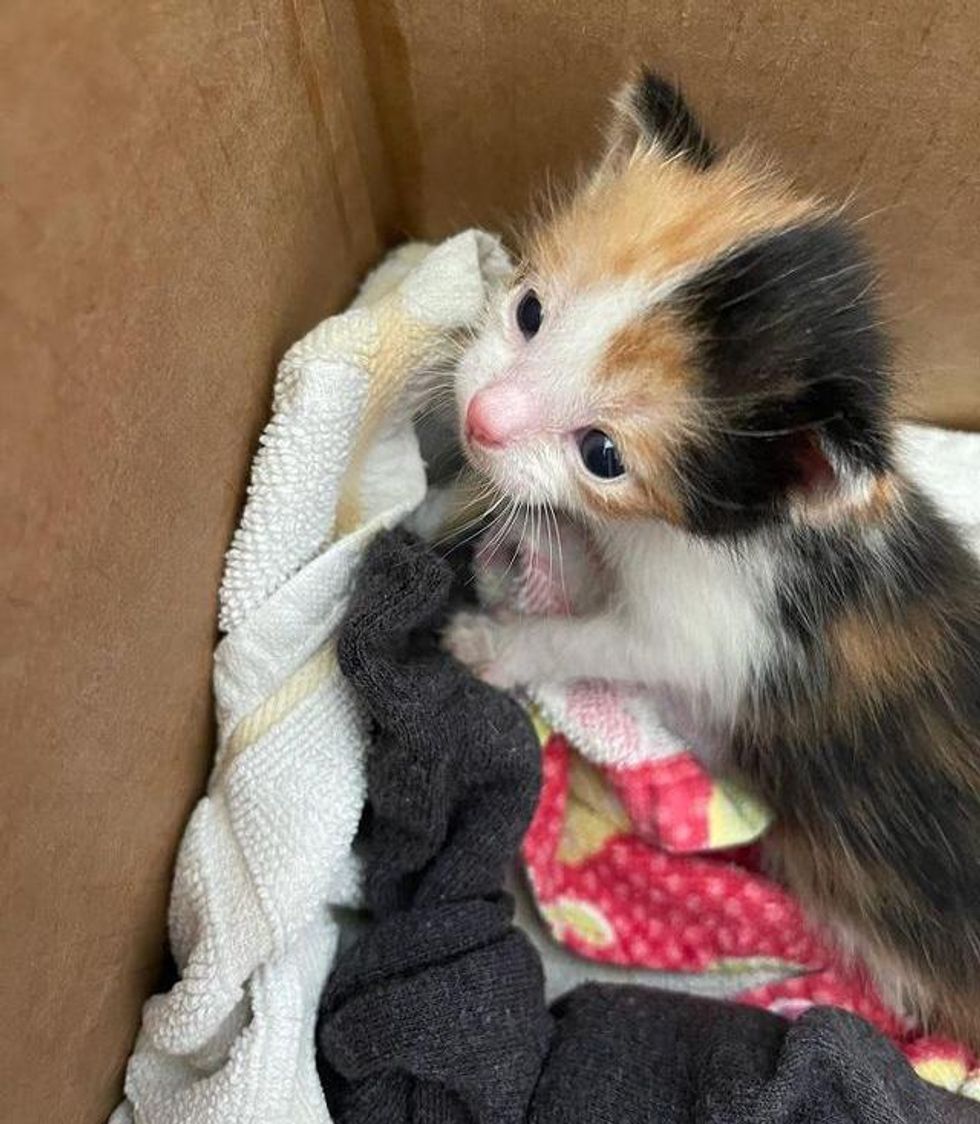 She was quite thankful for the attention she was receiving, and she would rumble with her gorgeous purrs after each meal.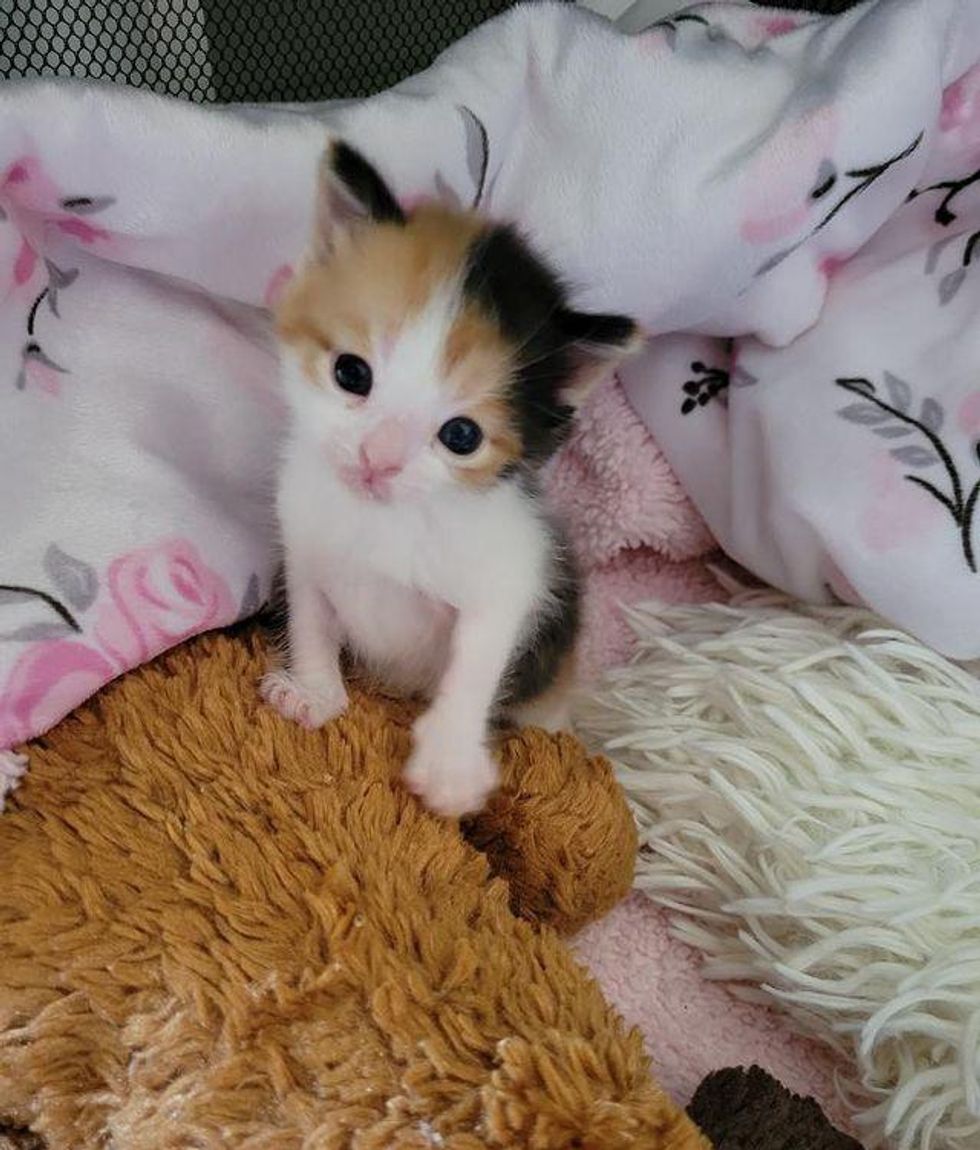 Nadija offered Sienna a cuddle toy (in the role of a false mom) to keep her company so that she wouldn't feel lonely while at school.
Soon after the foster mother entered the room with a bottle, Sienna pushed herself out of her nest and onto the floor. While her human was preparing the supper, she kept an attentive eye on her and cocked her head attentively.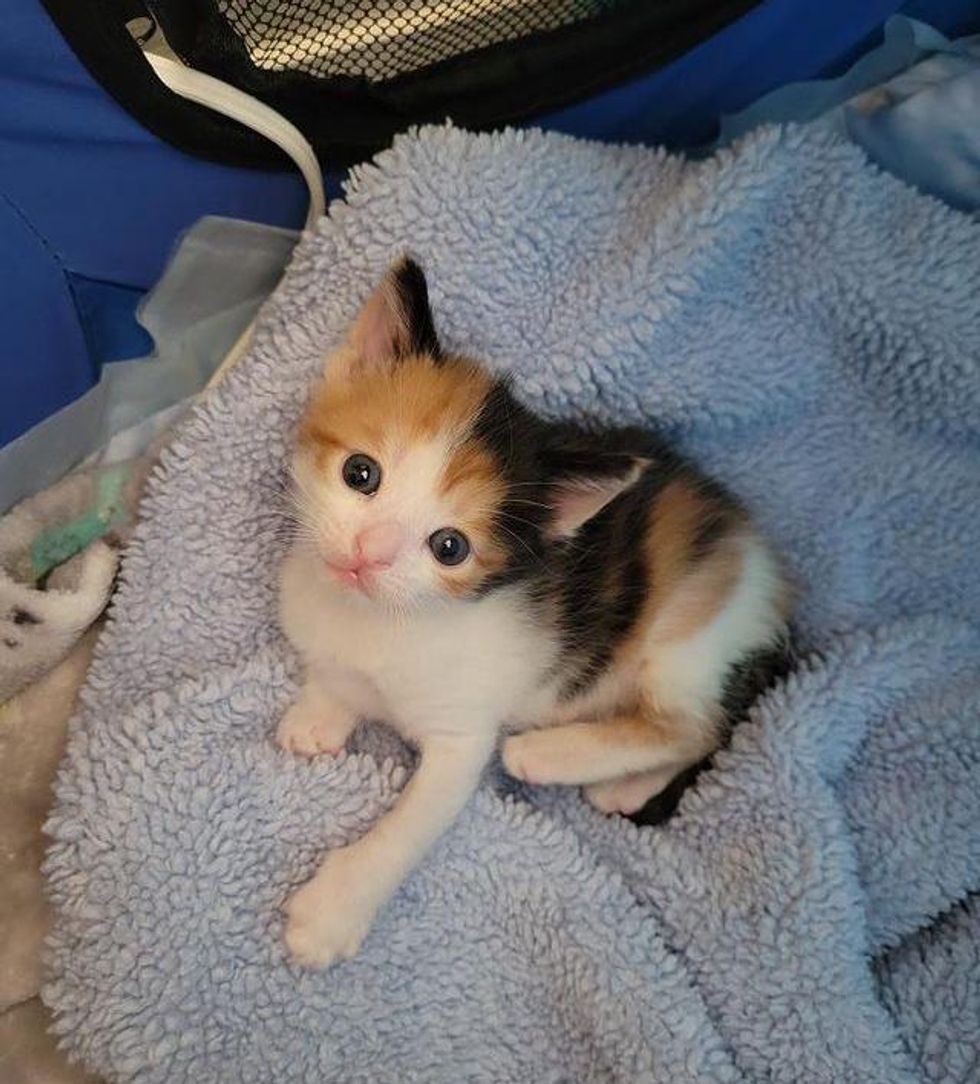 "She was always nice, purring, hugging, and interested," Nadija described her cat in an interview.
Around that time, Nadija was blessed with the arrival of another singleton, Miles, who was two weeks old and had been saved from the local animal shelter. Both kittens were orphans, both were of similar age, and both were in desperate need of a companion.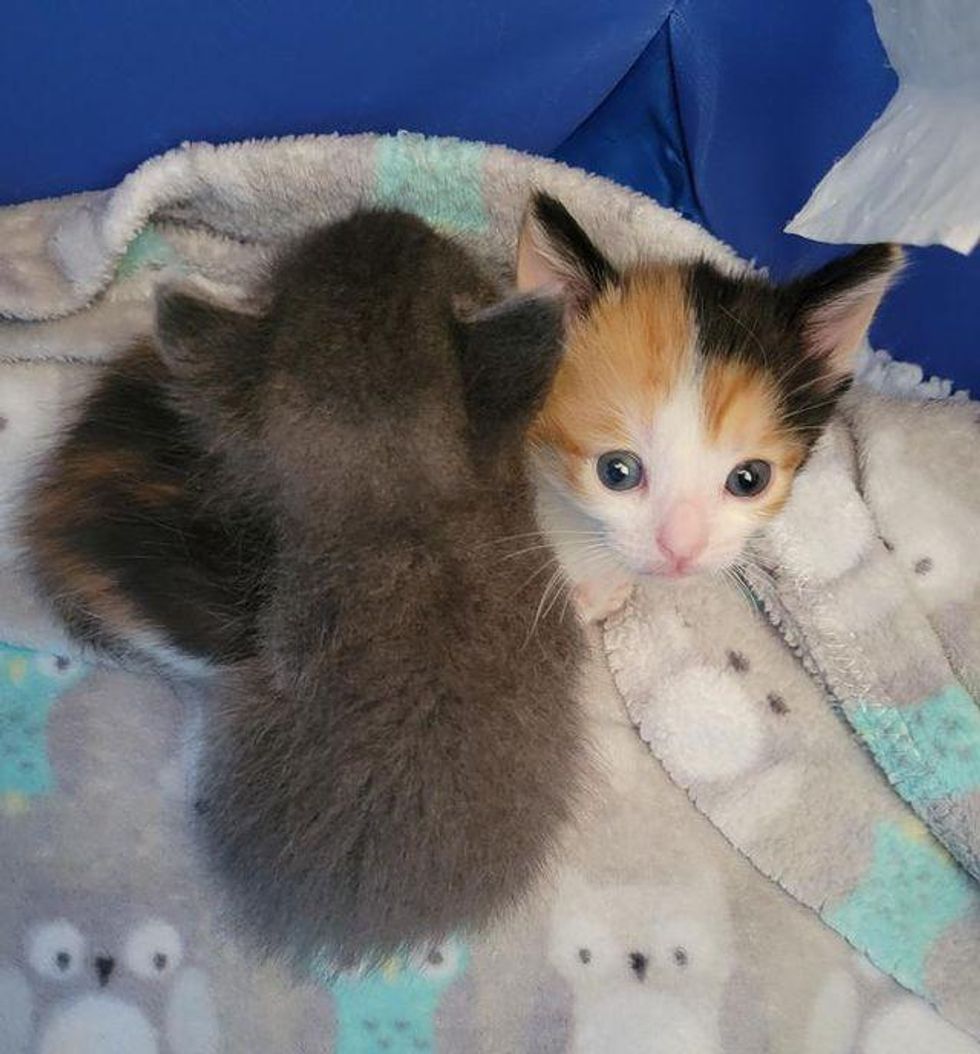 When they were both sick, they went through infection treatment together and supported each other recuperate with purrs and snuggles. He and his wife were overjoyed to wake up in the morning to each other's company and to no longer be separated from each other when they went to bed at night.
Sienna is bouncing back with flying colors, whilst Miles is taking his time to recuperate. He is overjoyed to have her foster sister at his side to encourage him.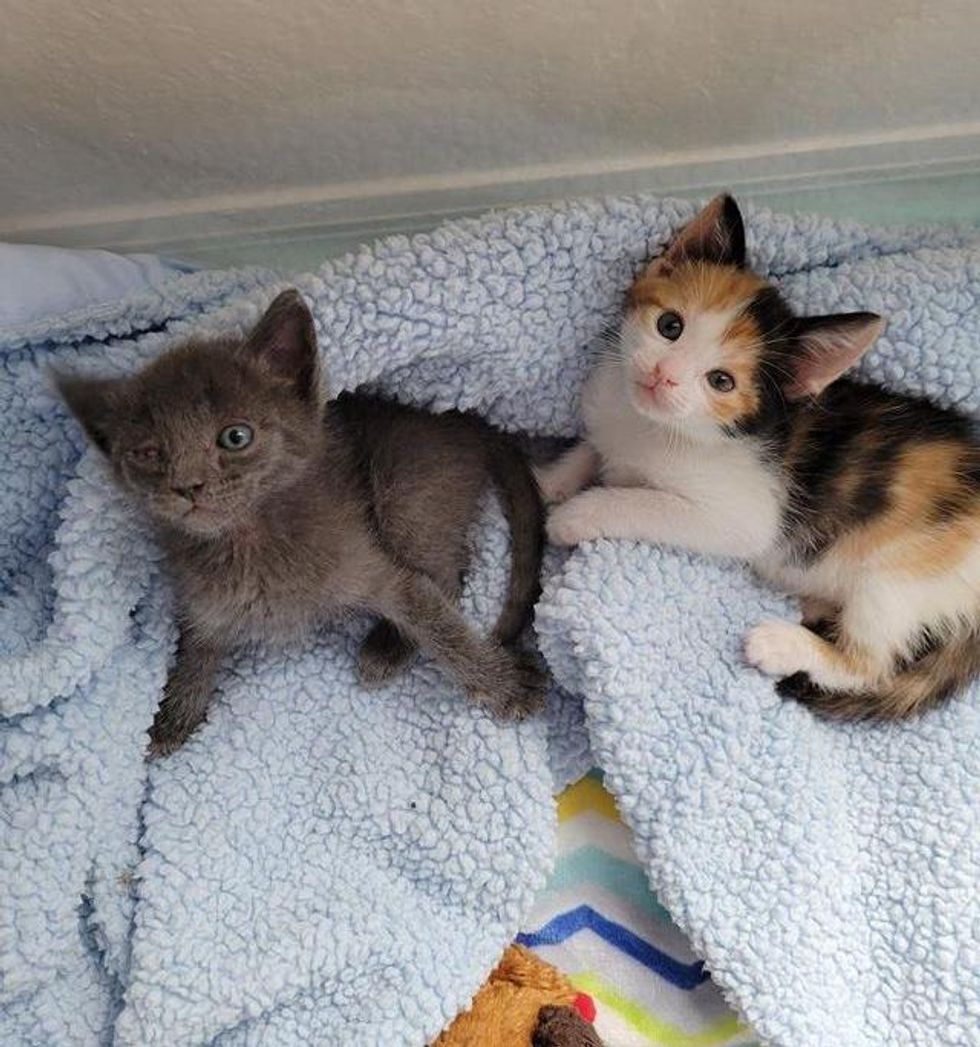 Fortunately, Miles has absorbed some of the calico's zest for life, which energizes him every day and motivates him to play and progress.
As Nadija said in an interview, "she is presently loving racing around the house as quickly as she can, battling with her friend Miles, and batting about crinkle toys."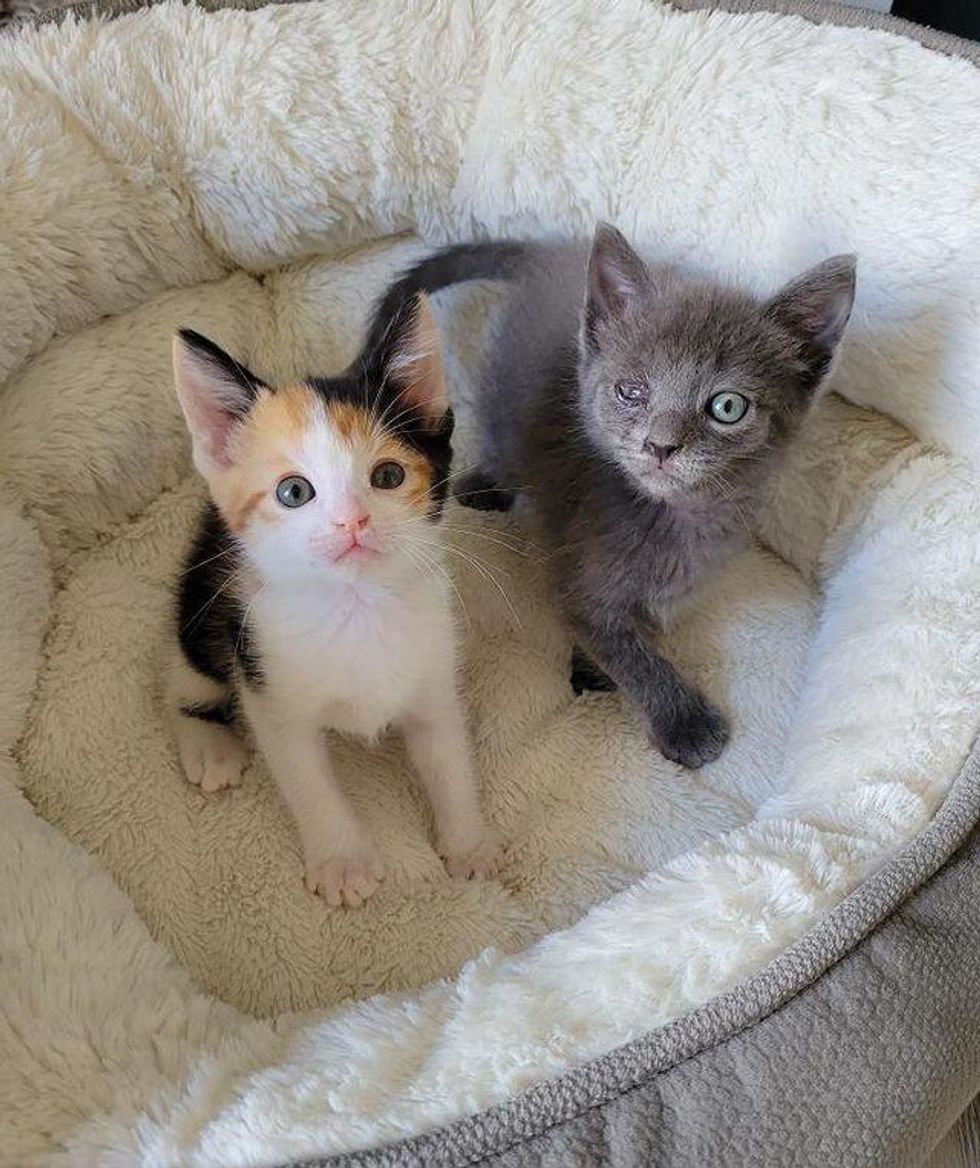 "She has grown into such a confident and inquisitive little woman, Sienna! She will be ready for adoption in a few of weeks after that. In spite of being discovered in bad condition, the calico managed to bounce back and is now flourishing with an even larger-than-life attitude. Sienna is a big girl now, and she enjoys her wet food as well as using the litter box properly. We have a great time together, and I can't wait for her to find her permanent home!"
Please share this story with your friends on social media.