Washtenaw County, Michigan has a population of more than 367,000 people, and every one of those people who tuned in to ABC's local WXYZ Channel 7 news one sunny June day was thrilled and amused in ways they could never have imagined.
It was Nima Shaffe's duty to report for WXYZ when the continuous meows of an orange tabby cat practically stole the program and made it im-paws-ible for Nima to ignore him. Schaffe was unable to resist the adorable cat and paw-ed his way through his reports to scoop the animal up. Schaffe joked about the kitten's gender before learning it was a female, saying, "He's going to be our new mascot!" "He welcomed photographer Andy Zaremba and me here in the parking lot, and he's been very loud about it," he said. It was him who attempted to take over my time, and he's been hiding out beneath our vehicle here, so we've taken him under our protection."
According to the Humane Society, the kitten was about six weeks old when she was rescued and given the name "Lucky Seven." She wasn't quite ready to be adopted since she weighed less than 2 pounds and was still a very young kitten. Wendy Welch, the marketing director at the humane society, provided the following explanation:
She'll most likely be finished by the middle of July. She's a bit too little right now. She's a tiny purr-monster with a big heart. She has already had medicine and she will be placed in foster care for a period of time. We have a team of caring volunteers who engage in our foster care program, which allows her to be placed in a home with someone who can provide her with the TLC she needs as she grows.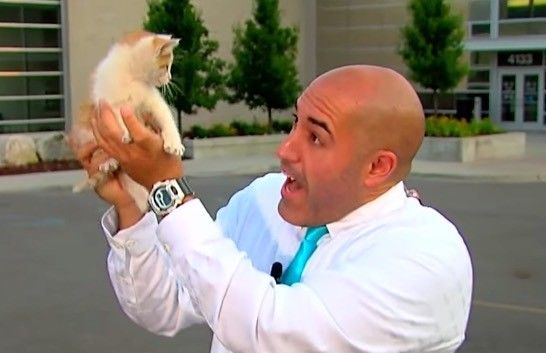 Lucky Seven was definitely one of a kind, as Welch observed, despite the fact that the Humane Society had an abundance of kittens and cats available for adoption. "This is certainly the one that's received the most attention recently," she said with a smile on her face.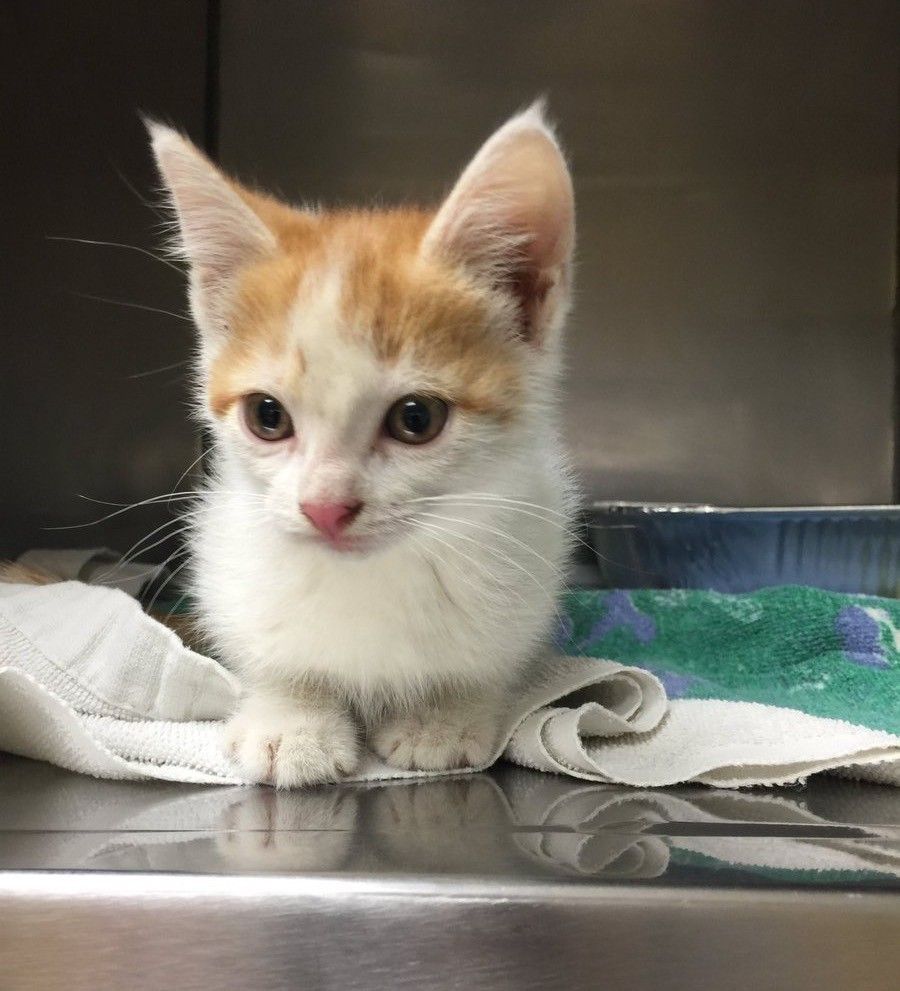 Take a look at this video to see what she is talking about: